Can you believe how much fun LIVE from CHA was? It just gets better and better every time doesn't it? Even more importantly, it was a big success and we raised lots of money for our chosen charities!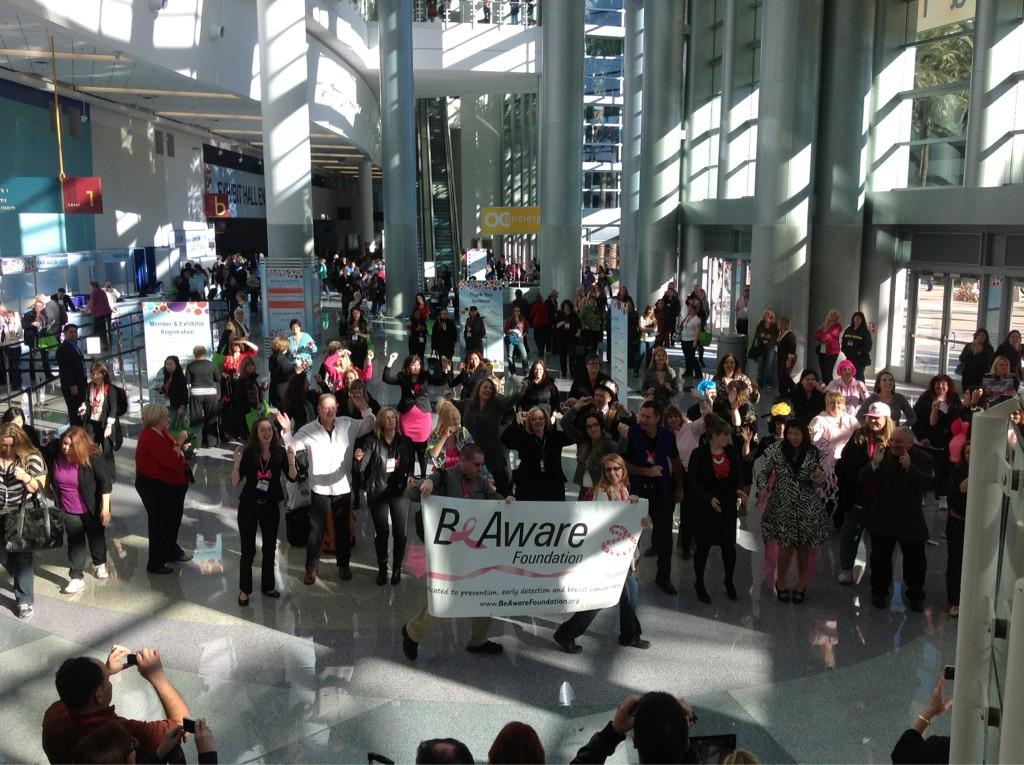 Our Flash Mob (aka the Mob Flash) kicked things off with original music, flirty bras, and outrageous dance moves, raising about $900 for BeAware Foundation! How amazing is that!
However, the goodness doesn't stop there. The live painting by Suzi Blu went for a whopping $700 for the Charity Wings Art Center! Congrats to Rachelle P. the lucky winner of that amazing piece.
Of course we can't forget our wonderful platinum sponsor WESTCOTT BRAND! They have been such a tremendous support to Charity Wings and helped raised $837 for the Charity Wings Art Center!
But a very special THANK YOU goes out to all of YOU who joined us for LIVE From CHA! From the bottom of our hearts, thank you for continuously supporting Charity Wings and all that we do! With your help, we were able to RAISE OVER $4000 for A Place To Bark and the Charity Wings Art Center!